Trade, Saving And An Economic Disaster
The UK is running a trade surplus. No, really, I am not joking. This is from the ONS's latest trade statistics release:
The UK total trade surplus, excluding non-monetary gold and other precious metals, increased £3.8 billion to £7.7 billion in the three months to August 2020, as exports grew by £21.4 billion and imports grew by a lesser £17.5 billion
It's the first time the UK has run a trade surplus since the late 1990s: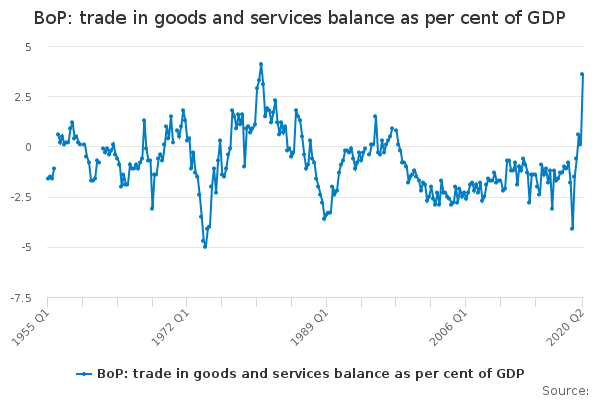 And if you were thinking this was because of the lockdown, you would be wrong. The UK has been running a trade surplus since the beginning of 2020: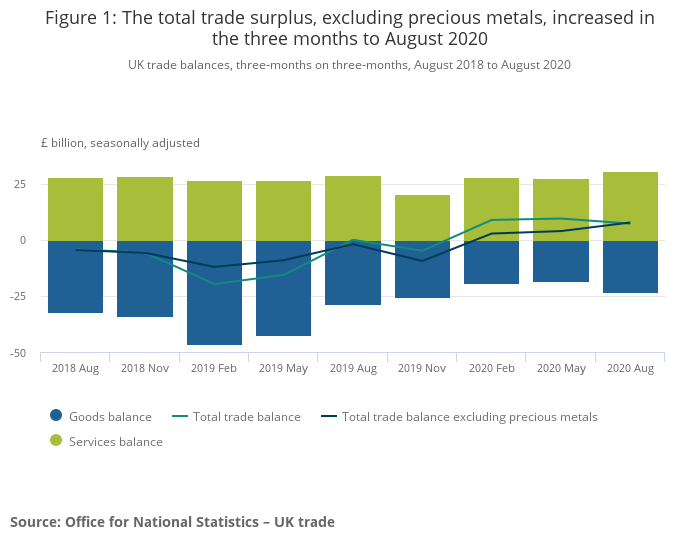 Admittedly, the trade surplus widened under the lockdown. But the UK economy reopened to some degree from June to August – and yet the trade surplus continues to widen.
This is no doubt music to the ears of balance of payments obsessives. Could the UK at last be pivoting away from a consumption-led growth model to an export-led one?
At first sight, it appears so. Exports have increased more than imports. And the strongest growth in goods exports was in manufactured goods, particularly machinery and transport equipment: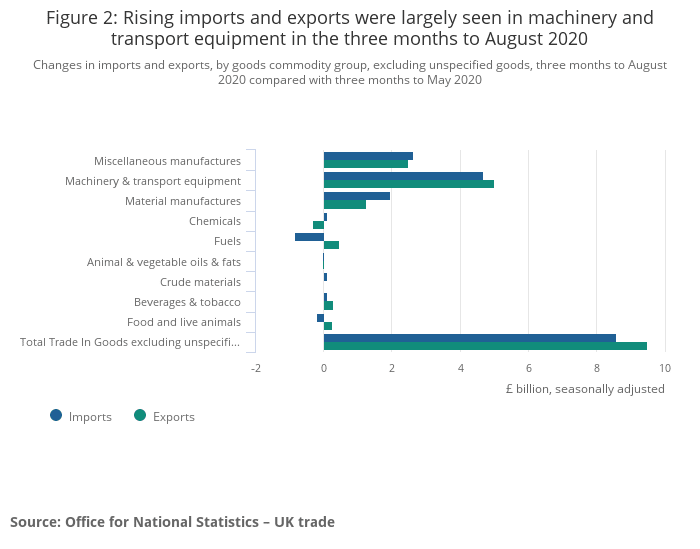 Hooray! If this continues, the UK will become an export powerhouse to rival Germany! There will be jobs and prosperity for all!
Not so fast. The trade balance is a net figure. The gross figures that make it up matter too – and gross imports and exports have both fallen considerably since August 2019: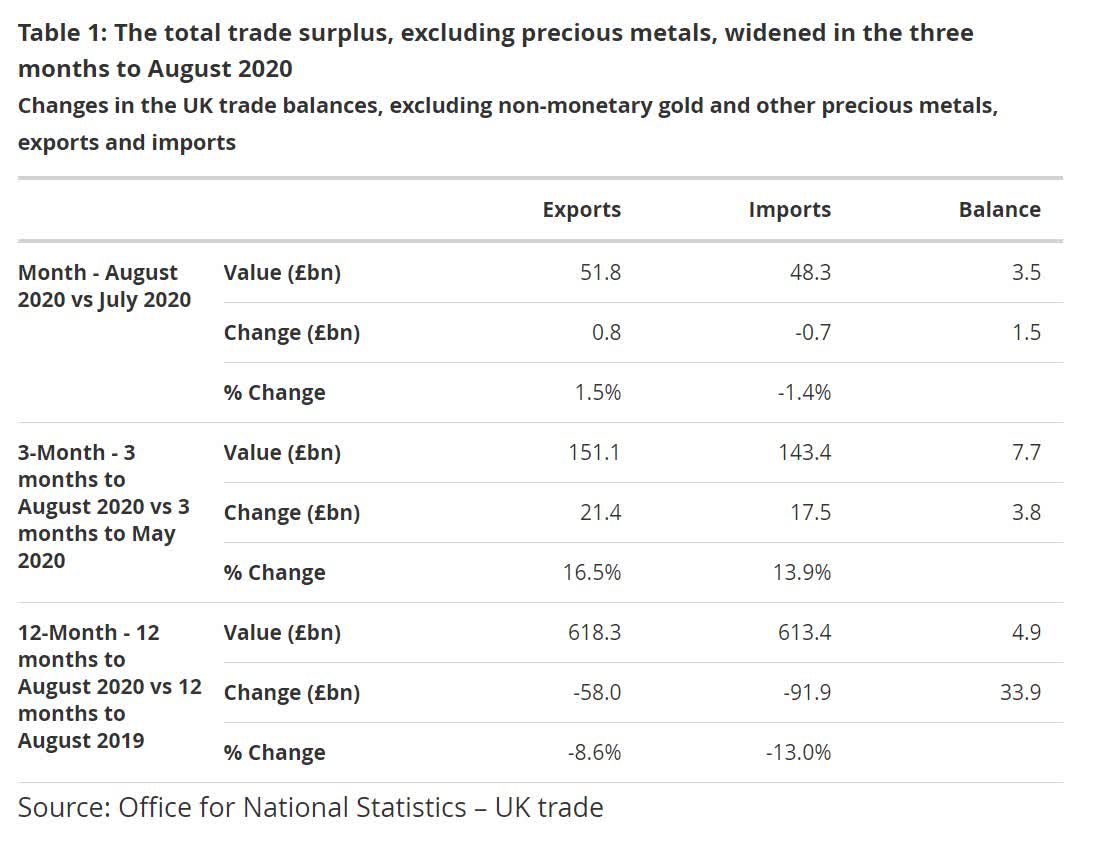 The UK's trade surplus is not a sign of a booming export economy. Far from it. The only reason for the trade surplus is that imports have fallen even more than exports over the last 12 months.
An abrupt switch from trade deficit to trade surplus accompanied by sharp falls in both imports and exports
…
Read the rest