Market Outlook: Forget About Political Noise And Follow The Data
The market has been dancing to the tune of political developments lately. The coronavirus stimulus negotiations are having a material impact on prices in the short term, and investors are clearly worried about the coming elections and what they could mean for the stock market going forward.
Politics is important. As citizens, we should always be mindful of what is going on in the political scenario and we should always try to make well-informed and conscious decisions when the time to vote comes.
As investors, however, we should rather focus on variables with a proven and measurable impact on markets, and this does not include political speculation.
As opposed to trying to predict the future evolution of prices, investors should rather focus on assessing the market environment and adapting to it. The statistical evidence shows that momentum is a pervasive phenomenon in the market, and the momentum indicators are currently bullish for stocks.
Speculation Can Be Hazardous To Your Wealth
It is not that political developments are irrelevant to the stock market, they do matter, and sometimes they matter a lot. However, history shows that trying to make investment decisions based on political considerations tends to backfire more often than not.
Let's take a look at a few noteworthy examples. On March 6, 2009, the Wall Street Journal published an article on how Obama's radicalism was killing the stock market. As it turns out, this was a spectacular buying opportunity in retrospect.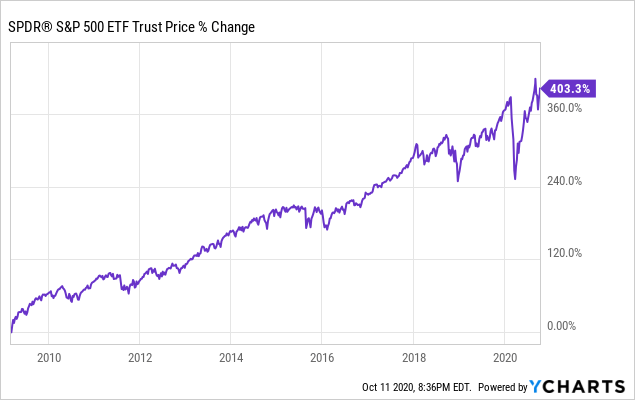 Before Trump won the election in 2016, investment banks were predicting a decline of 10% to 15% in case this happened. During the night when Trump won the election in 2016, the stock market futures were plunging. That same night The New York Times published the following paragraphs by Paul Krugman:
It really does now
…
Read the rest